Wagners Piano Pages
Eleonora Karpukhova
,
Moscow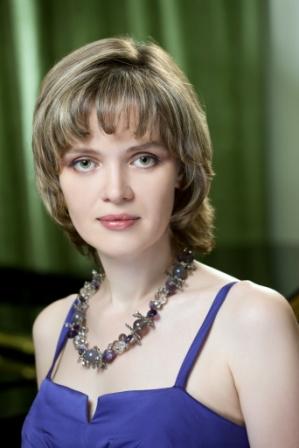 See her Facebook entry

CDs:
Franz Liszt: Années de pèlerinage, 2éme année: Italie
Bela Bartok: Two Romanian dances; Sonata for piano
Sergej Rachmaninow:
Suites Nrs. 1 und 2 for 2 Pianos; Sonatas Nrs. 1 und 2
with Victor Ginsburg, recorded in the Great Hall of the Conservatory Moscow.
Sergei Rachmaninov:
3 Pieces op. 3; Etudes-Tableaux op. 33 and op. 39
Pyotr I. Tchaikovsky
The Seasons; Tchaikovsky_Pletnev: Nussknacker-Suite
Konzerte in Bayern
Der Klavierabend im Kleinen Konzertsaal im Gasteig ist verschoben auf 26.6.2021

Eleonora Karpukhova
war Meisterschülerin von M. Voskressensky am Moskauer Konservatorium und hat viele internationale Preise gewonnen.
Inzwischen ist sie Dozentin am Moskauer Konservatorium. Der Bayerische Rundfunk lud sie 2007 zu einer Aufnahme von
Bartoks Klaviersonate ein, die im November 2007 gesendet wurde.
Mehr ...